WHAT OUR FANS HAVE TO SAY
John has had over 18 years of computer experience and incredibly knowledgeable with a willingness to discover new and innovative solutions. With expertise in system requirements for accounting, finance, wealth management, and non-profit tech support he has proven to be a reliable resource.
I have worked with Katy Computers both in my workplace and in my home. In both situations, Katy took the frustration and confusion OUT and put happiness IN!  With my personal laptop, I was dumbfounded with a variety of problems: damaged hard drive, malfunctioning keyboard, antiquated calendar system that I was afraid to attempt to convert to a Google calendar on my own. John and his team solved every problem. What a relief. I'll sleep better tonight!
I was just stunned at the turnaround time and comprehensive care Katy delivered. Definitely a feather in their cap!
Love Us, Too?
We love to hear what our customers have to say!
Let us know how we've helped you.
Email your testimonial today!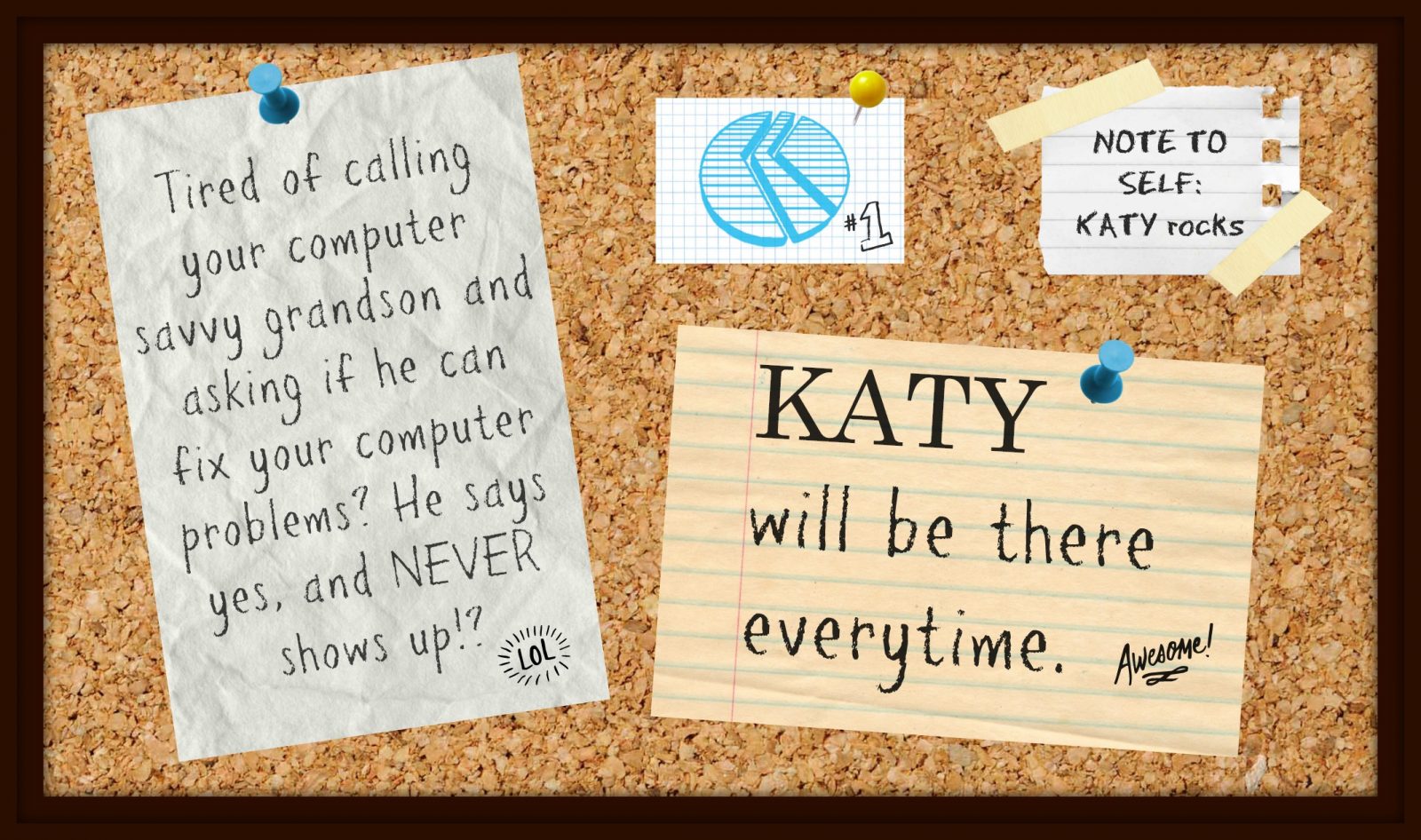 . . .OR FOLLOW US!
Connect with us on Social Media to show your support!